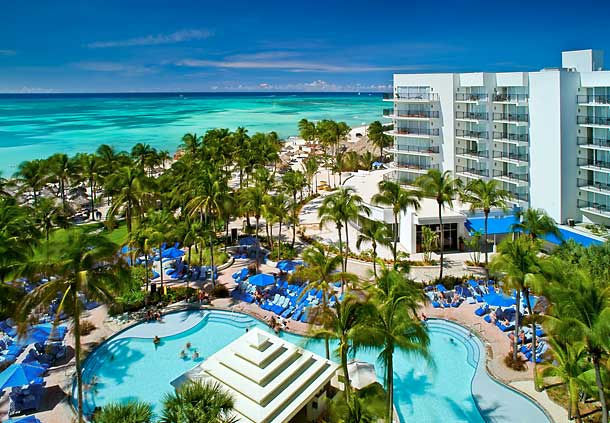 Aruba Marriott Resort rooms have garden view and limited or partial ocean views. A specific room category cannot be guaranteed when booked. Rooms are assigned, based on availability, at check-in.
Resort Features
Largest guest rooms on the Island of Aruba, in the Palm Beach section;
In-room safes, hair dryer, iron & ironing board, coffee makers, mini refrigerators, and outlets that accommodate multiple electrical plugs;
Wheelchair-accessible rooms available;
High-speed wi-fi in all guest rooms;
All rooms have a 100 sq. ft balcony or patio;
All guest rooms have either two queen-sized beds, or a king-sized bed with a pull out sofa; the resort does not have rollaway beds.
SMOKE-FREE: The Aruba Marriott Resort is a 100% smoke-free hotel indoors. The policy includes guest rooms, restaurants, lounges, meeting rooms, public space and employee work areas. Smoking is permitted on guest room balconies, Stellaris Casino and outdoor facilities.
Book your stay: